ABOUT MYRTLE GREEN LIMITED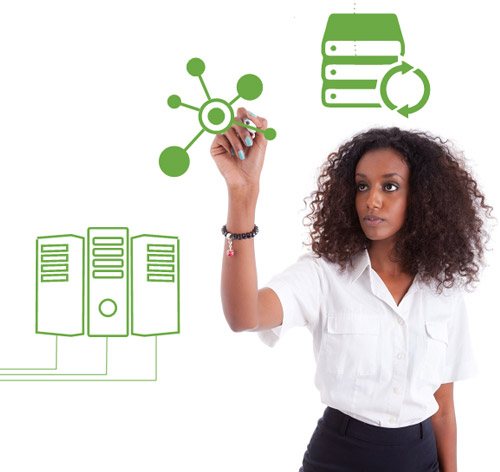 Myrtle Green is an information technology and systems provider.
Our Consulting services encompass solution scoping, design, testing & Project Management, while our Integration services provide implementation, customization and support.
Our areas of expertise include Business Continuity, Disaster Recovery, Enterprise Cloud Computing, Learning Management and Network Optimization.
We are a technology solution focused organization that delivers integrated Information Technology Solutions and Management on the platform of excellent customer service.
 
Myrtle Green also provides some of these solutions via the Software as a Service platform (SaaS). This is the integration of a cloud based software service to client infrastructure with  end-to-end connectivity, client end license,  customization and backend support all covered by an annual subscription fee.
OUR HISTORY
Myrtle Green Ltd is a limited liability private company founded in 2003. The organization is registered with the Corporate Affairs Commission.
OUR PHILOSOPHY
Our corporate philosophy establishes the fundamental principles of our management structure.
Our operational and performance standards translate our corporate values into specific management expectations. We preserve a high level of business ethics characterized by integrity in all our business actions.
Myrtle Green aims to develop partnerships with clients to provide effective and reliable information technology solutions that provide security, operational efficiency, productivity gains and cost savings to our clients.
OUR COMMITMENT AND VALUE PROPOSITION
Our value proposition is hinged on the core values of Availability and Dependability, wherein we partner with our clients to deliver cost efficient solutions.
Our delivery cycle involves:
Thorough stakeholder engagements and assessment
Delivery of practical innovative solutions
Continuous delivery of great service through excellent support.
OUR GOAL
Our goal is to deliver technology solutions offering lasting strategic value to your enterprise.   Our team in conjunction with the right partners works to ensure that the solution is deployed with the right products, future-proofed with the right architecture, and implemented with our best practices. We manage the projects through the full life cycle, ensuring that they meet required service levels and provide headroom for future growth once they enter production.
OUR CORE VALUES

For more information